phpMyAdmin allows importing a file to the selected MySQL database but it takes time to import according to the file size.
If a file is too large then it will give a Timeout error if it exceeds the defined time.
With the use of the Command-Line, you can easily import your SQL file in less time.
In this tutorial, I am using XAMPP in Windows.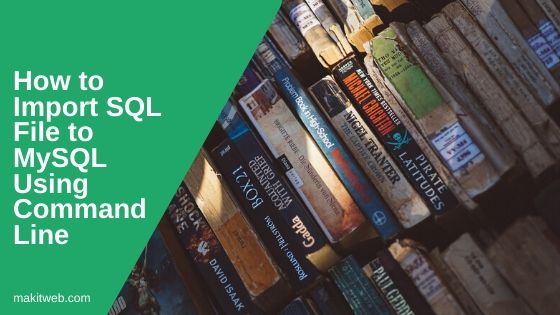 ---
Contents
---
1.

Create Database
Open XAMPP and start Apache Server and MySQL Database.
First, need to create a database in MySQL.
Open phpMyAdmin and create a new database.
I have created a tutorial Database.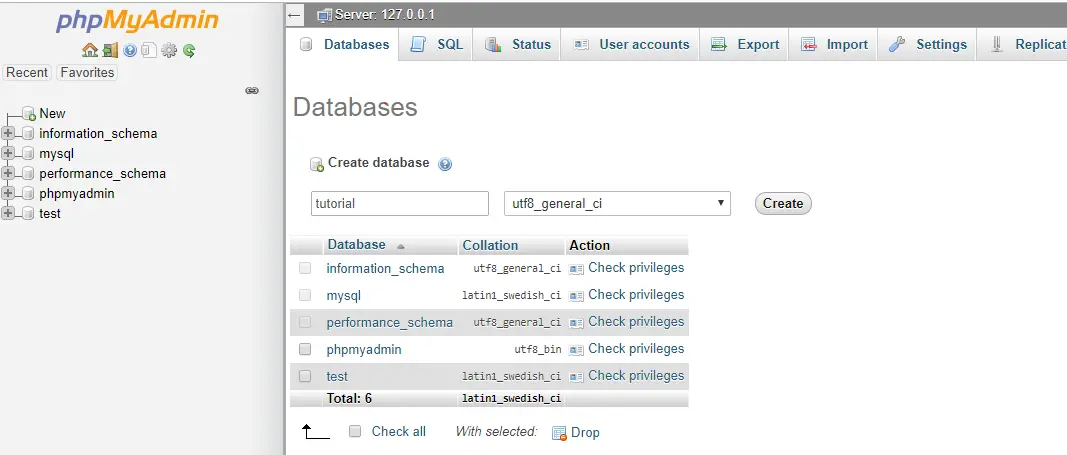 ---
2.

Copy SQL file
Copy your SQL file to xampp/mysql/bin/ directory.
I copied tutorial.sql file.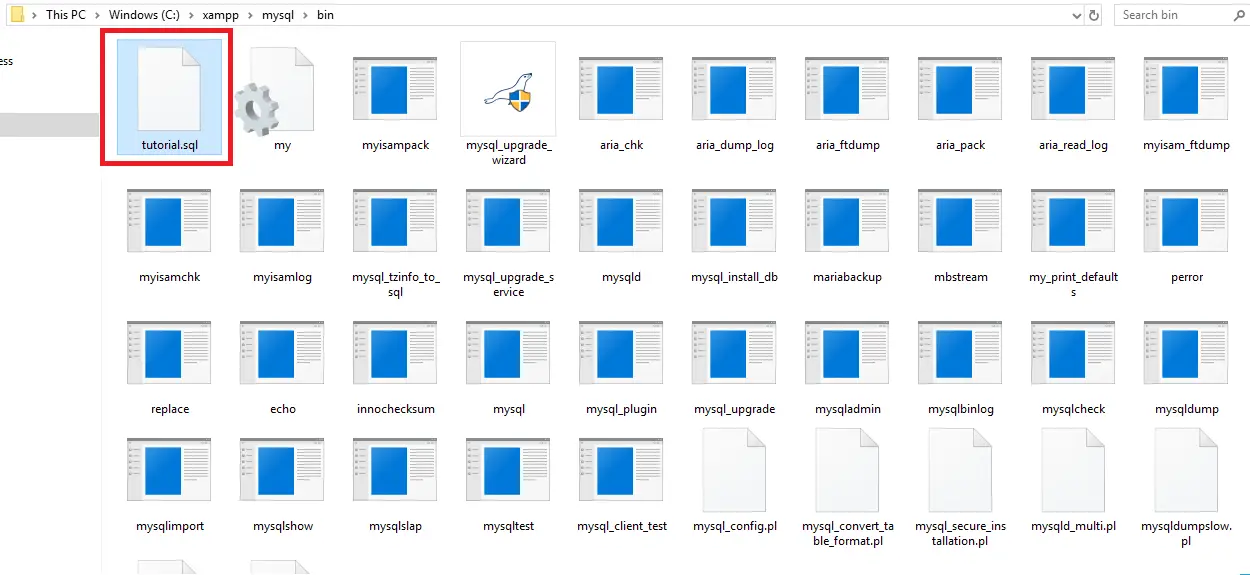 ---
3.

Open Command Prompt
Open Command Prompt.
Navigate to xampp/mysql/bin/ directory.

Syntax –
mysql -u username -p database_name < file.sql
username = Your MySQL username.

database_name = Database name in which you want to import.

file.sql = SQL file name.
Example –
mysql -u root -p tutorial < tutorial.sql
I am importing tutorial.sql file in tutorial Database.
Type the password if you have assigned to the user otherwise press Enter.

---
4.

Output
Open phpMyAdmin and select the database to check tables imported or not.

---
5.

Conclusion

Before executing the import command first create your MySQL database using PHPMyAdmin and copy the SQL file in xampp/mysql/bin folder.

You can view this tutorial to know how you can export MySQL database using Command Line.

If you found this tutorial helpful then don't forget to share.