You generally write your article and publish its right off, or if you write more than 3,4 posts a Day in this case you either schedule them or save it to the Draft. And publish it at the right time.
Why not use those completed or scheduled posts to shows as upcoming posts on your website. This lets the visitors know What is now coming next.
For this, I am using a SOUP – Show off Upcoming Posts Plugin which lists your future posts on the website. It uses your scheduled posts for listing.
I am assuming that you have already scheduled some of the completed posts if you don't know how to do it you can check my earlier post – How to Schedule Posts in WordPress without plugin.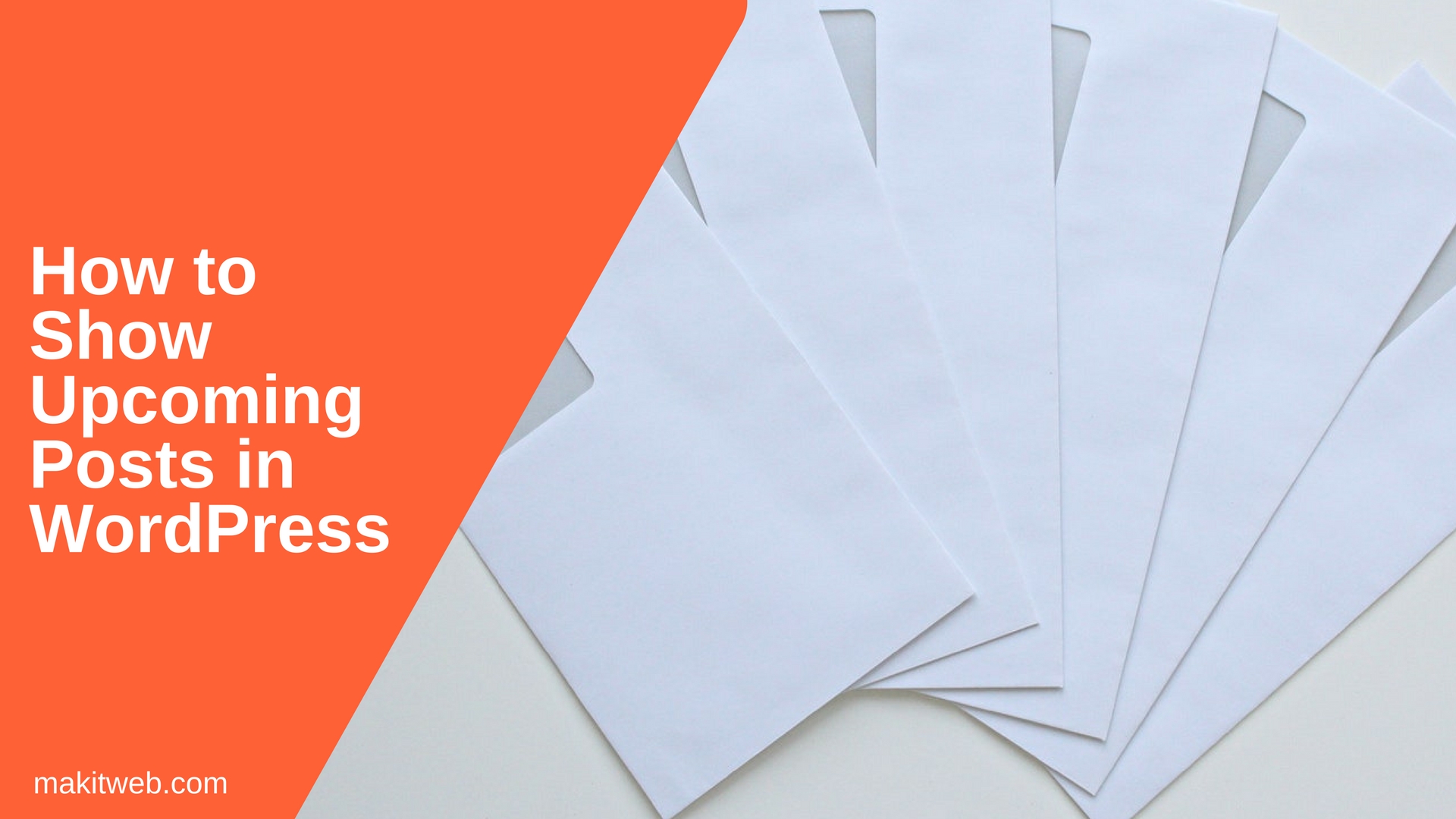 ---
Contents
---
1.

Install and Activate
Login to your WordPress admin dashboard.
Install and activate the SOUP – Show off Upcoming Posts Plugin.
After activation navigates to Widget from Appearance menu.
You will see a new Upcoming Post widget in Available Widgets section.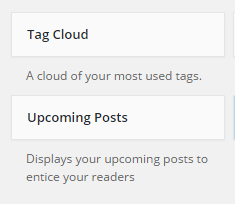 ---
2.

Set up
Add the widget to your Sidebar.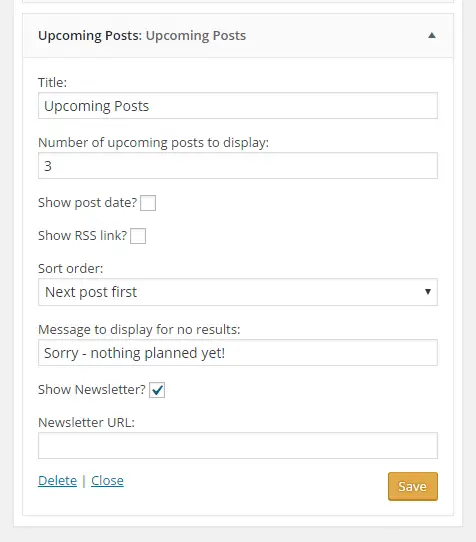 The widget allows you to set the Title, the number of posts display. You can also show date and RSS link for subscribing, sort order. Set a message to display when there is no future posts and link for subscribing to Newsletter.
Click the Save Button.
Visit your website for viewing the changes.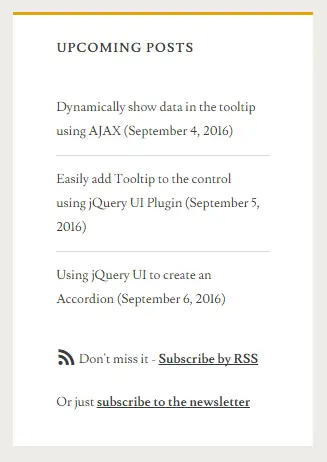 ---
3.

Conclusion

The SOUP – Show off Upcoming Posts plugin uses the already scheduled posts. With this plugin, you can display an additional message when their no upcoming posts available.