Normally a WordPress theme shows the same sidebar content on each page or posts and not allow to define unique sidebars.
Sometimes you may want to display different sidebar according to the content to get more conversion from the page.
In this tutorial, I am using Content Aware Sidebars plugin to set up an entire sidebar that will populate with widgets and assign to posts and pages.
It's pretty simple to use.
---
Contents
---
1.

Install & Activate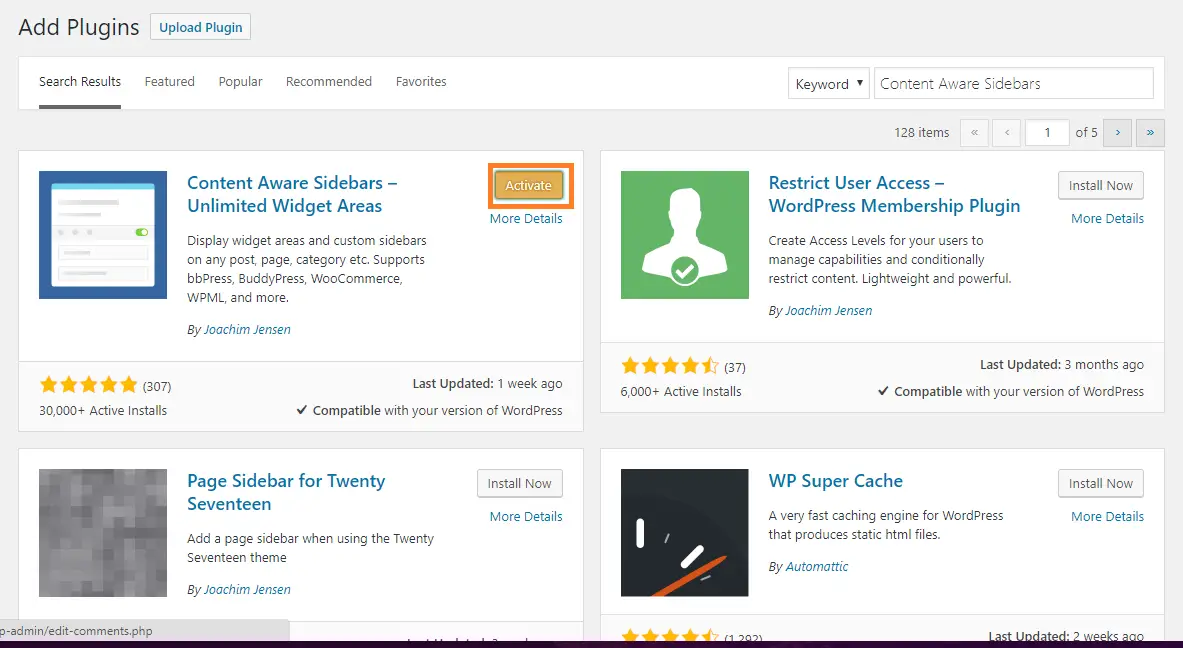 After installation and activation, you can find a new menu called Sidebars in the WordPress menu from where you can manage the Sidebars.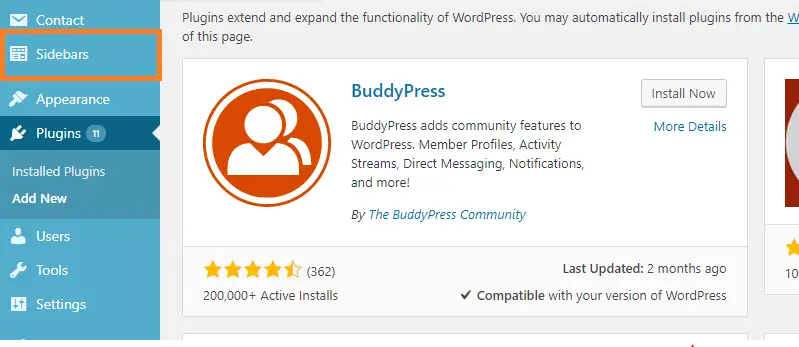 ---
2.

Create Sidebar
Navigate to Sidebars->Add New.
Enter the name of the Sidebar.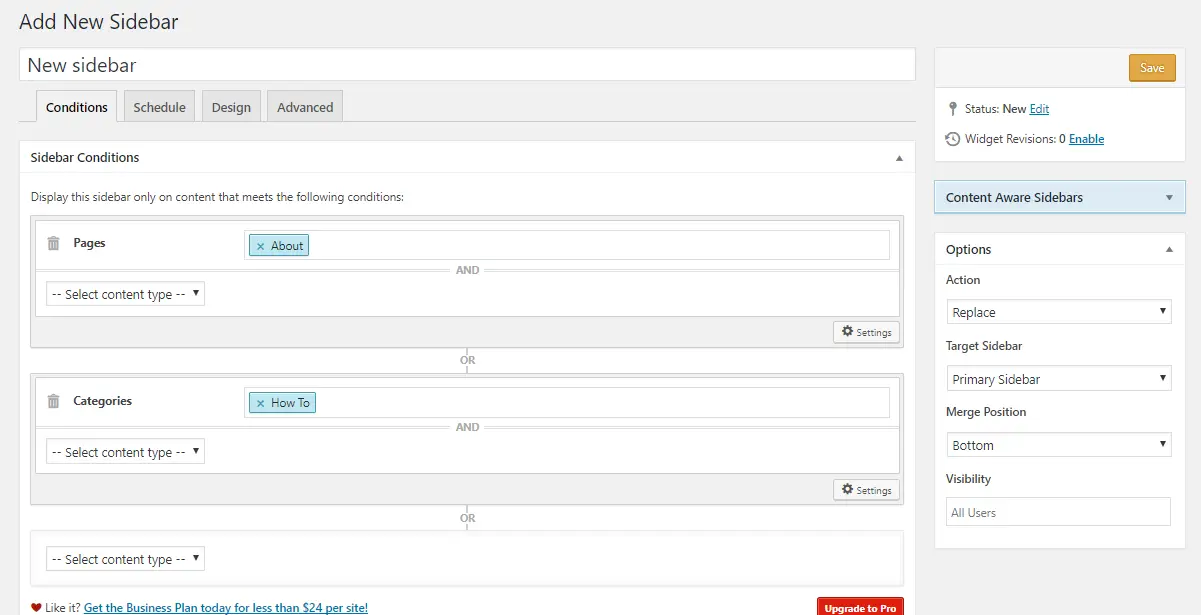 It has four tabs to define setting –
Condition – When the custom sidebar visible on the screen.
Select the content type from available options – Static Pages, Posts, Pages, Media, Authors, etc.
If you want so it on a page then select Pages option and then enter the page name or empty for All pages. Similarly you can specify more conditions.
Schedule – Schedule the sidebar when it will display.
Design – Add a custom class to the sidebar, widget, and widget title.
Advanced – Set the order of the Sidebar if there are more than one on the page.
From the Options Meta Box, you can target which sidebar need to be replace or merge.
---
3.

Add Widget

Now add the widgets to the newly created sidebar.
Navigate to Appearance->Widgets.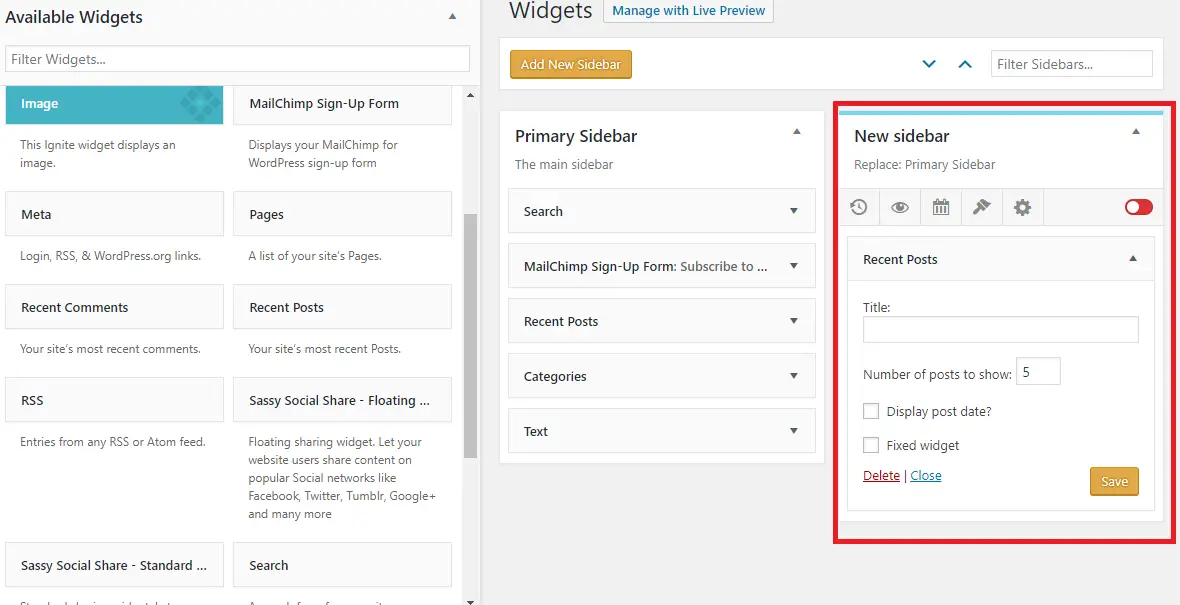 Here, you will see a new Sidebar section is been added where you can add widgets e.g. I have added Recent Posts widget.
That's all the custom sidebar is visible according to your specified conditions and either replace or merge with the targeted sidebar according to the set action.
---
4.

Conclusion

With Content Aware Sidebars plugin you can add any number of custom sidebars and display them according to your condition.

You can either merge the custom sidebar with the target sidebar or replace it.

If you found this tutorial helpful then don't forget to share.