A comment is a part of the program which doesn't execute when running the program.
Its only purpose is to be read by someone who is editing the code.
In JavaScript, there are two types of comments –
Single line, and
Multiple lines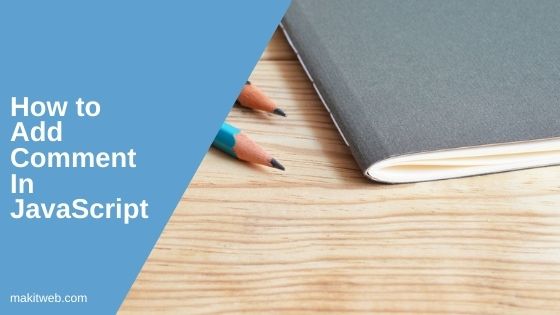 ---
Contents
---
1.

Single Line

Use // for single line comments. If you want to comment more than one line using this then you need to put this on each line.

Example
<script type="text/javascript"> 

// This is a single line comment 

</script>
---
2.

Multiple Lines

It starts with /* and ends with */. Between this the content that needs to be the comment.

Example
<script type="text/javascript"> 

/* 
This is a multi-line comment block 
*/

</script>
---
3.

Useful for
To let others understand what you are doing – Comments let other programmers understand what you were doing in each step ( if you work in a group ).
To remind yourself what you did.
If you found this tutorial helpful then don't forget to share.